Integration with ease
Our company is specialized in APIs and interfaces. We support you holistically in the digitalization of your company.
Connecting Everything
More than 14 years of experience in the integration of IT systems and landscapes cannot be gathered on one website. But we would like to give you a small excerpt.
``In times of change, the greatest danger is to act with yesterday's logic.``
Medium-sized and enterprise customers
For many years we have been working for medium-sized companies and large corporations worldwide. Our focus is on SAP Middleware.
Small business
There are also economical solutions for small businesses to digitize existing workflows and simplify them. We would be happy to help you find the right solution for your needs.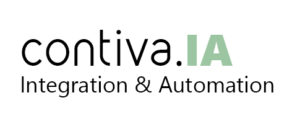 Let us convince you of our Contiva Integration & Automation We can automate your processes in the shortest possible time.
Would you like to talk to us about your project?
We always have an open ear for our customers. Give it a try!
Contact
Learn more